Perfect cooling for every requirement.
For high-precision lasers or machine tools.
Plant and laser system manufacturers with high-precision challenges have in Riedel Kooling a reliable partner who is familiar with all technologies. From CO2 lasers, solid-state lasers and disc lasers to diode lasers. Our specially developed cooling units are also perfect for highly sensitive laser systems or other machine tools. We focus on providing integrated cooling modules in the form of a smart plug-in element – developed specifically for laser cooling.
---
| | | | | |
| --- | --- | --- | --- | --- |
| Machine Cooling | Process Cooling | Laser | Food & beverages | Extraction |
---
| | | | | |
| --- | --- | --- | --- | --- |
| Filtration | Electronics | 3D | | |
| Plastics | Semiconductors | Cutting | | |
| Surfaces | Hydrogen | Welding | | |
| Printing | E-Mobility | Additive manufacturing | | |
| Packaging | Heat generation | | | |
| Welding - without Laser | Data / IT, facilities | | | and many more... |
---
Kool ° S series.
Our standard models.
Effective cooling – from individual coolers, chillers, cooling units to complete production lines. Models with refrigeration capacities ranging from 1.7 to 13.3 kW are available to choose from. These are tried-and-tested standard production models that can easily be tailored to customer requirements.
MORE ABOUT Kool ° S SERIES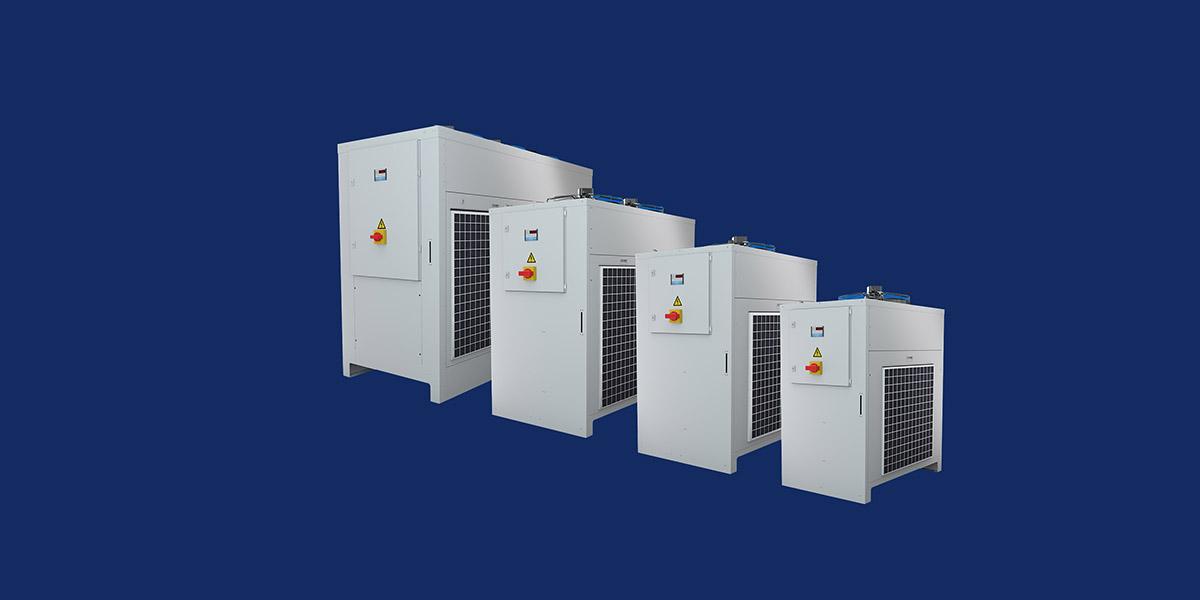 Suitable for all requirements in process cooling.

The WKS series was specially developed for precise and economical cooling in industrial processes. The series is based on standardized cooling products with a small footprint and future-oriented refrigerant (WKS products from 36.2 kW up to 68.1 kW), which can be adapted to the requirements of the customer thanks to a wide range of customization options.
MORE ABOUT WKS SERIES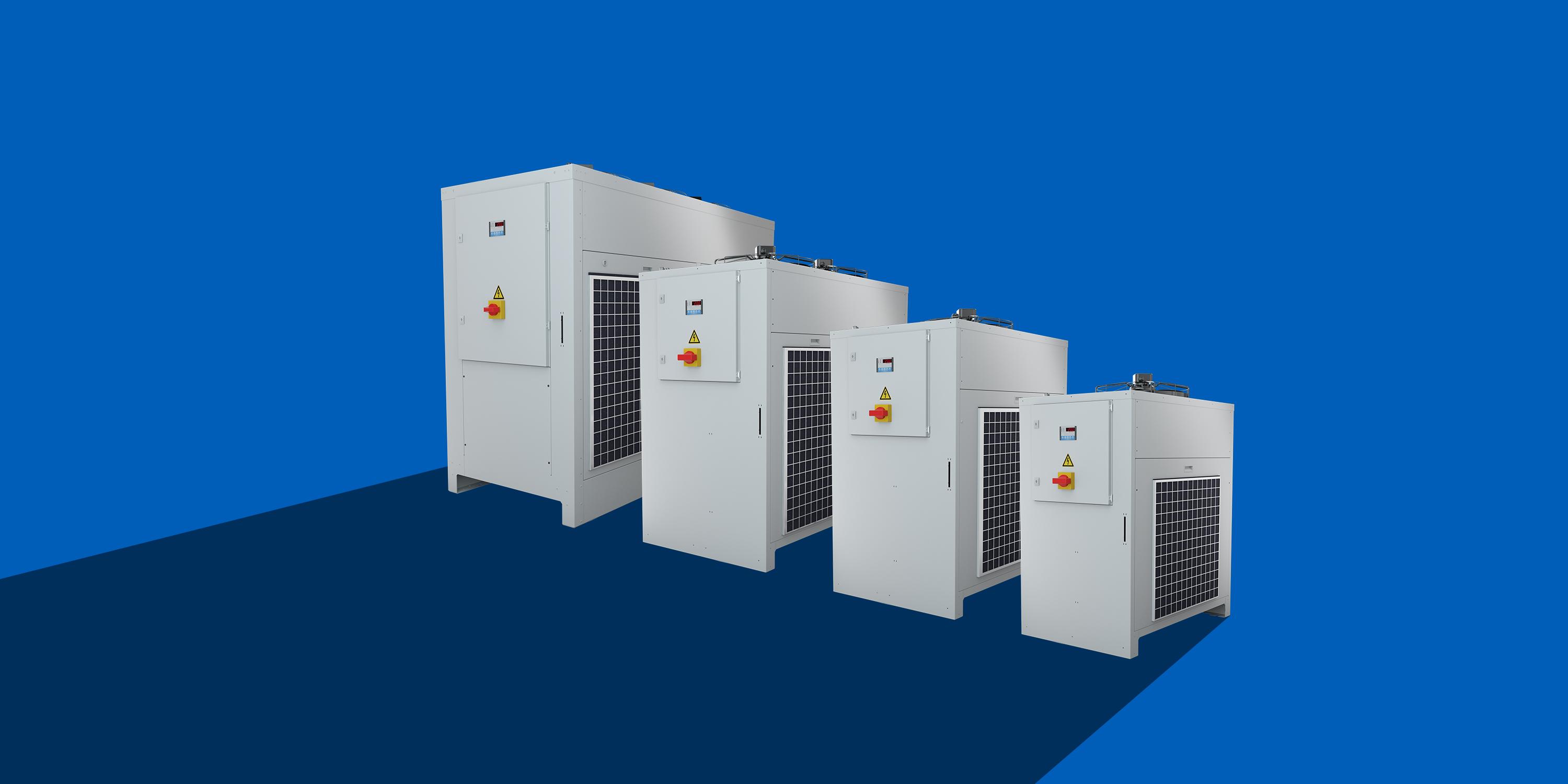 Extremely reliable.
Platform-based standard models.
The PC series offers refrigeration capacities up to 230 kW and is suitable for almost all industrial requirements. Thanks to its high-performance range and its high-quality components from well-known manufacturers, we can guarantee highly reliable cooling for your applications with our PC series.
MORE ABOUT PC SERIES
Non-stop cooling.
Your machinery.
Our technology is made for cooling machine tools and plastic machines reliably – whether they're standard solutions or system solutions tailored to a specific plant. Even under extreme climatic conditions such as those found in Southeast Asia, our cooling units prove their excellent performance and reliability standards on a daily basis. And they're suitable for worldwide use, even at different voltages and frequencies.
Machine cooling
Process cooling
Laser
Extraction
Food & beverages
and many more...
Intelligent control throughout.
Monitor the real-time running status of the device.
G-IOT (Glen Dimplex China Internet of Things) Intelligent Internet of Things system will help you to know the running state of the cooling system in time. The controller records all relevant parameters and adjusts the cooling unit within preset limits, allowing you to evaluate faults, error messages or operating status; At the same time, our professional service experts will also provide you with the most suitable adjustment plan and suggestions.
MORE ABOUT SERVICE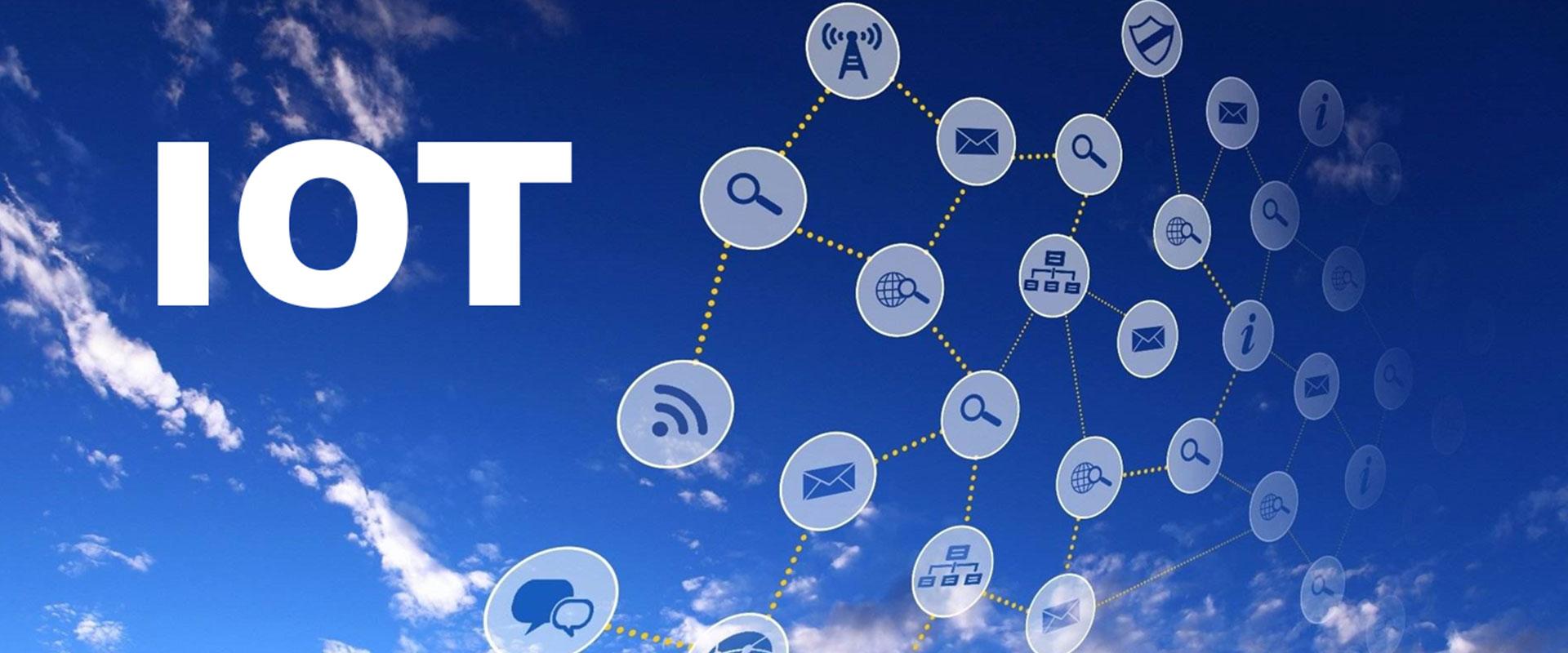 Development included.
OEM units.
We work with our customers to develop tailor-made cooling solutions, enabling their machines to achieve top performance. And we keep energy efficiency and life cycle costs (LCC) consistently at the forefront of what we do.
Customized Riedel chillers are extensively tested in our in-house Riedel Kooling laboratories and climatic chambers before they are put into operation. Our test conditions can simulate extreme ambient temperatures and various levels of air humidity – precisely tuned to reflect the environmental operating conditions.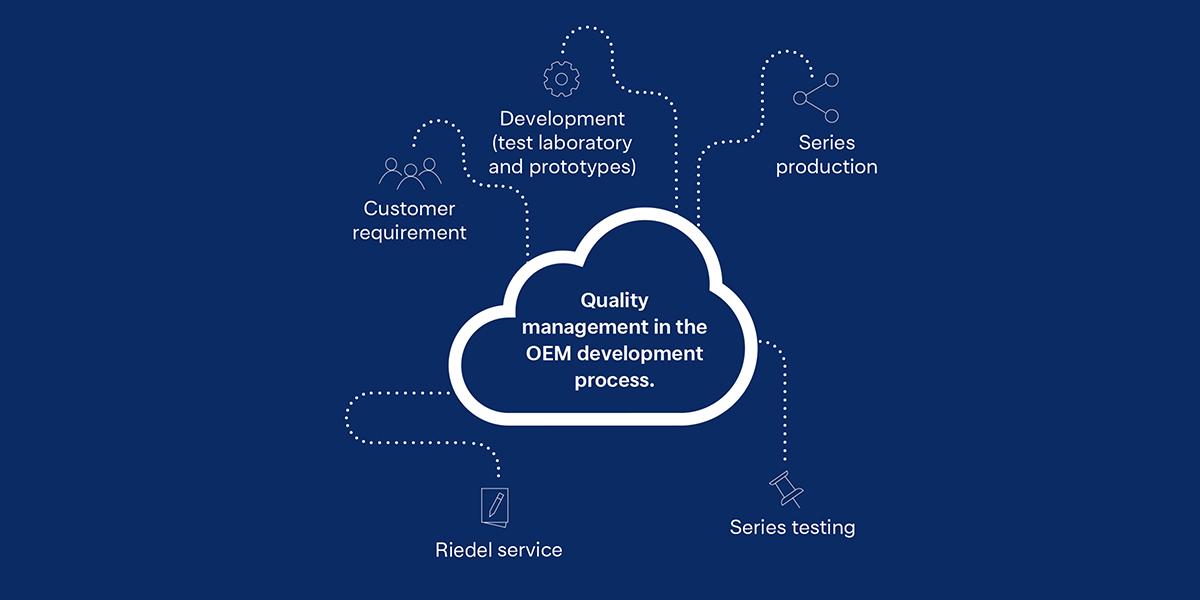 What you need: a cooling system that works.
What we promise: stability and performance.
Our experts will be delighted to help you develop a new system or optimize an existing one.