For all requirements in process cooling.
+Customizable. From the ready-to-plug-in universal solution to the standardized product with extensive equipment options.
+Flexible installation options. The variable air intake plates on the right or left side ensure flexible positioning of the units in the room.
+Intelligent. A service technician can also check the products during operation. No breakdowns or unnecessary downtimes.
+Reliable. All models comply with the currently valid EC directives, standards and regulations: ISO 9001, EN 378, VDE and BGV.
+Logistics. Thanks to the refrigerant charge < 12 kg and non-flammable refrigerant, the units can be transported by air freight without any problems.
+Worldwide use. The units can be supplied bifrequency (400 V / 3 Ph / 50 Hz and 460 V / 3 Ph / 60 Hz).
DOWNLOAD THE TECHNICAL DATA
Standardized products.
Kool ° S series.
Our standard cooling products include cooling unit, single cooling equipment, cooling equipment unit and the entire production line of cooling system, customers can choose a variety of models between 1.7-13.3kW cooling capacity. These products are tested and standard models of products, we can also according to customer requirements for professional custom production.
DOWNLOAD THE TECHNICAL DATA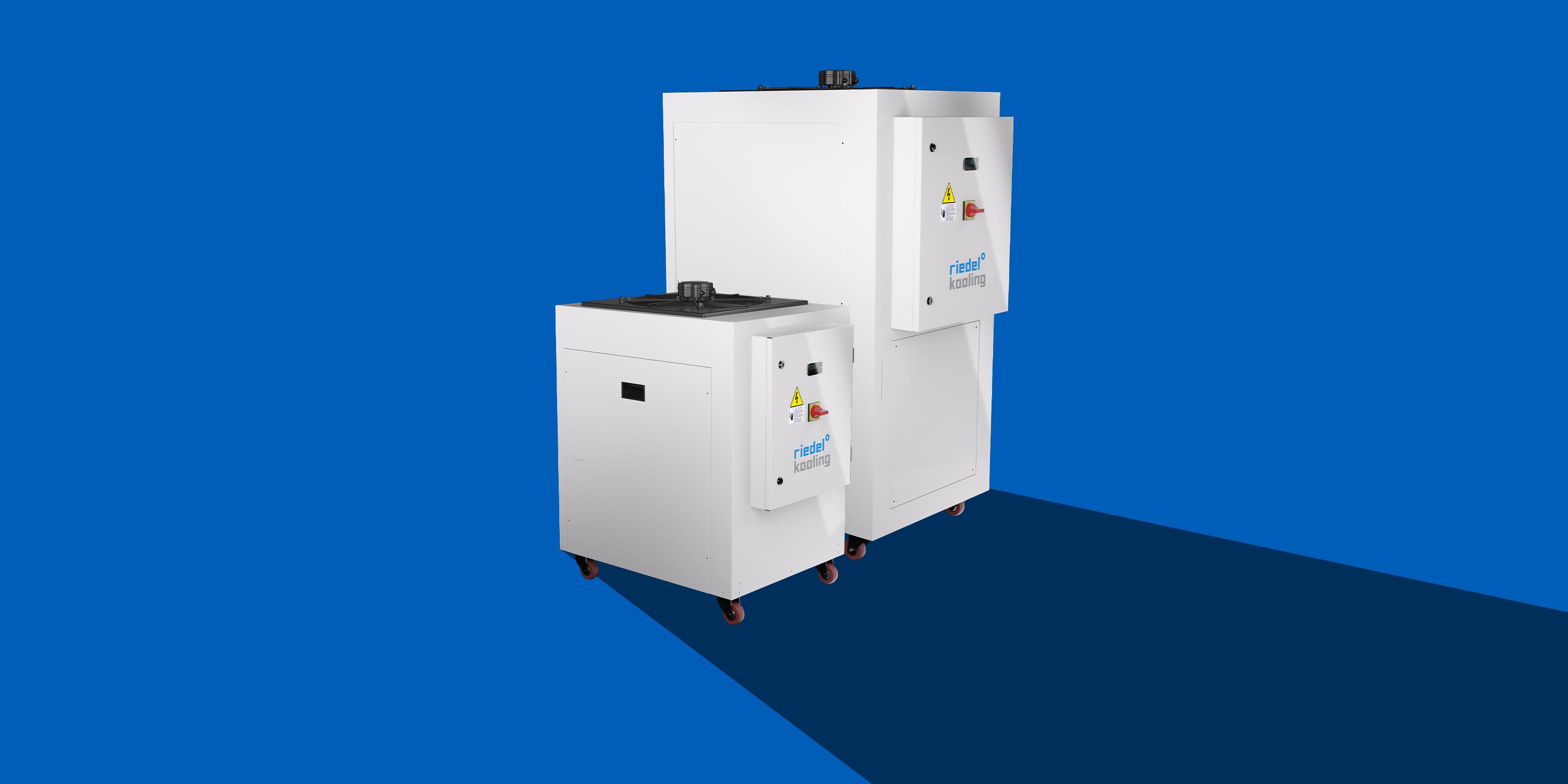 Exemplary equipment options...
+Outdoor installation
+Continuously variable speed control for fans
+Dirt filter
+Shut-off devices (non-return or solenoid valves)
+Tank heating for temperature control
+Stainless steel water circuit, or PVC for deionized water
+Water-cooled design
+Pump pressure freely selectable
+Control accuracy +/- 1 K or 0.5 K
+Pass-through system
+Liquefier protection screen, air filter mat*
+Air filter mat monitoring
+Reduced noise design
+Overflow valve*
+Fixed bypass
... in the overview.
+Flow monitors
+Automatic water refill
+Pump switch-off
+Flow rate monitoring
+Guide value monitoring
+Two-circuit system
+24 V / DC control*
+Special voltages and frequencies
+Digital thermometer
+Limit value monitoring*
+Differential temperature regulation
+Tropical version
+Bus connection
+Individual fault display
+Special colour according to RAL

You can't find your specific requirements again? Our experts will be happy to help you develop a custom-fit cooling solution for you.
TO THE CONTACT FORM
We stand by your side, no matter what.
Supporting you every step of the way.
Our service doesn't stop with the delivery and commissioning of your new product. With our special maintenance packages, we ensure that our cooling systems run smoothly even after many years. We believe in the quality of our products. That is why we offer individual maintenance and guarantee packages.
Would you like to find out more?
Then just give us a call: +86 024-83780248.