Intelligent cooling systems from the market leader.
Developed and produced in Germany & China.
The world's leading medical technology manufacturers rely on intelligent cooling systems from Riedel Kooling. We offer high-precision cooling technology for the special fields: diagnostic imaging, laboratories and analysis, plus medical storage.
---
| | | |
| --- | --- | --- |
| Diagnostic imaging | Laboratories and analysis | Medical storage |
---
| | | |
| --- | --- | --- |
| MRI (magnetic resonance tomography) | In vitro diagnostics | Storage / warehousing |
| CT (computer tomography) | Specific analyses (organic / food / material) | of products that require cooling: |
| X-ray | Water samplers | Blood |
| AT (angiography) | Environmental technology | Medicines |
| | | Samples |
---
The perfect symbiosis:
MRI. CT. Riedel Kooling.
Well-running cooling systems are an indispensable part of today's diagnostic imaging applications. This is because highly sophisticated diagnostic equipment is particularly prone to producing large amounts of waste heat. Powerful cooling systems from Riedel Kooling are the key to keeping everything running smoothly and ensuring that the equipment is delivering maximum performance.
For example, MRI applications. A perfectly harmonized cooling system with MC chiller and system separator as a basis. The MC series is particularly energy efficient and reliable. Four models with refrigeration capacities ranging from 40 to 70 kW and an optional energy saving module ensure ideal operating conditions for modern diagnosis devices in medical facilities.
MORE ABOUT MC SERIES

Maximum uptime.
Fewer subsequent costs due to cooling failure.
Cooling failures can quickly become expensive and massively affect the ongoing operation of a hospital or a doctor´s office.
This does not happen because of high-precision cooling solutions from the market leader Riedel Kooling. Our cooling solutions are maximally fail-safe.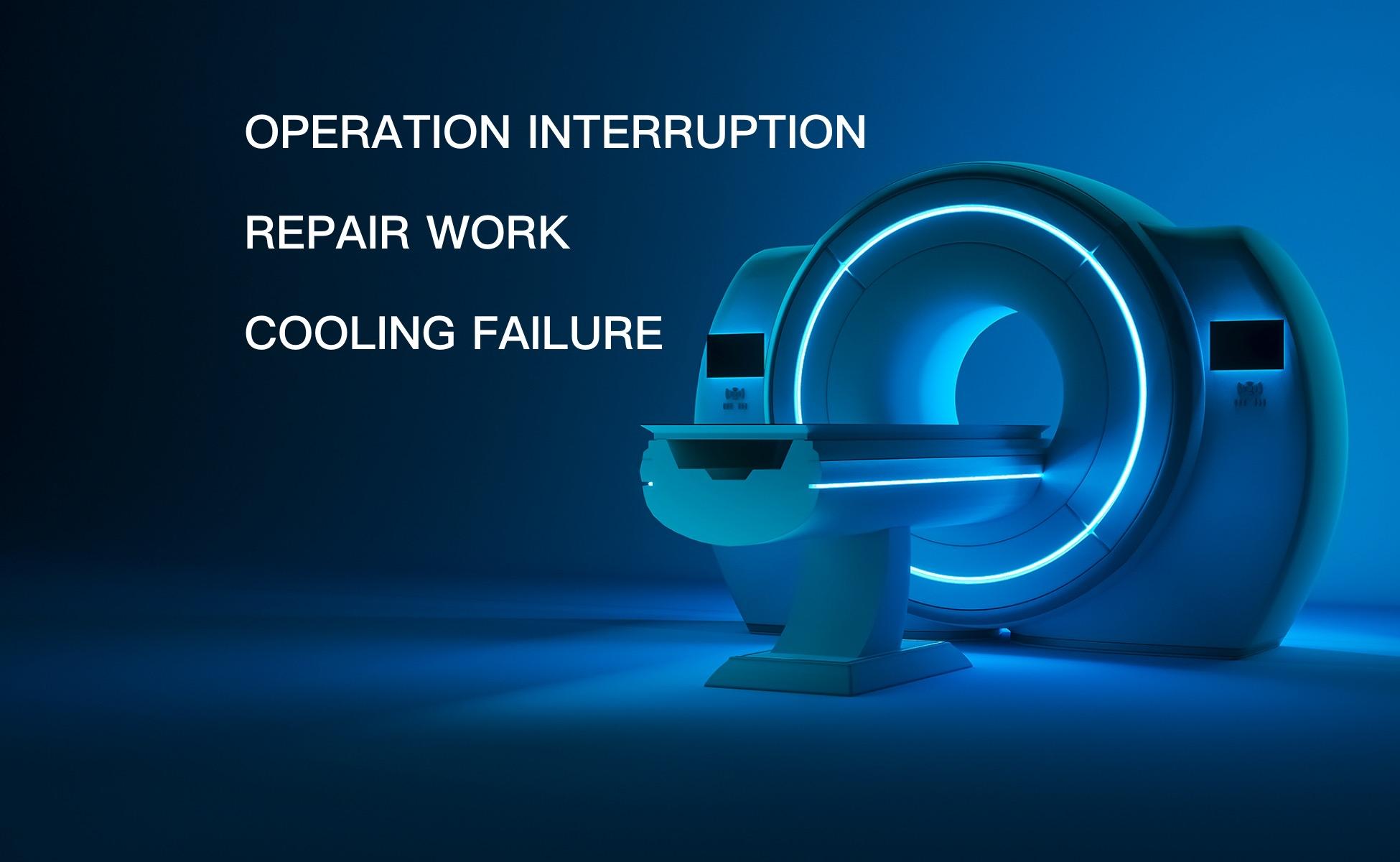 Benefit from chilled engineering.
From planning to implementation.
We will help you to plan and implement your projects right from the start. And we can give you even better assistance by getting involved at an early stage – before the project actually begins – so that we can work with you to define the specifications. Making the technical work that happens later on feel less like a quantum leap away, and more like a stone's throw.
All the contacts assigned to you (for sales, engineering and product development) are available at every stage of the project and during the entire product development process.
Safe and sound.
And certified worldwide.
When developing a Riedel cooling system, we require all our components and parts to meet the very highest standards. FMEA analyses help us to make the product work safely and flawlessly right from the start. We subject all new developments to extensive simulations in order to ensure maximum safety when they go on to be used in applications around the world.
Naturally, our products also fulfil the requirements of international standards such as RoHS, CE and UL. This means that we comply with all relevant standards, approvals and certificates.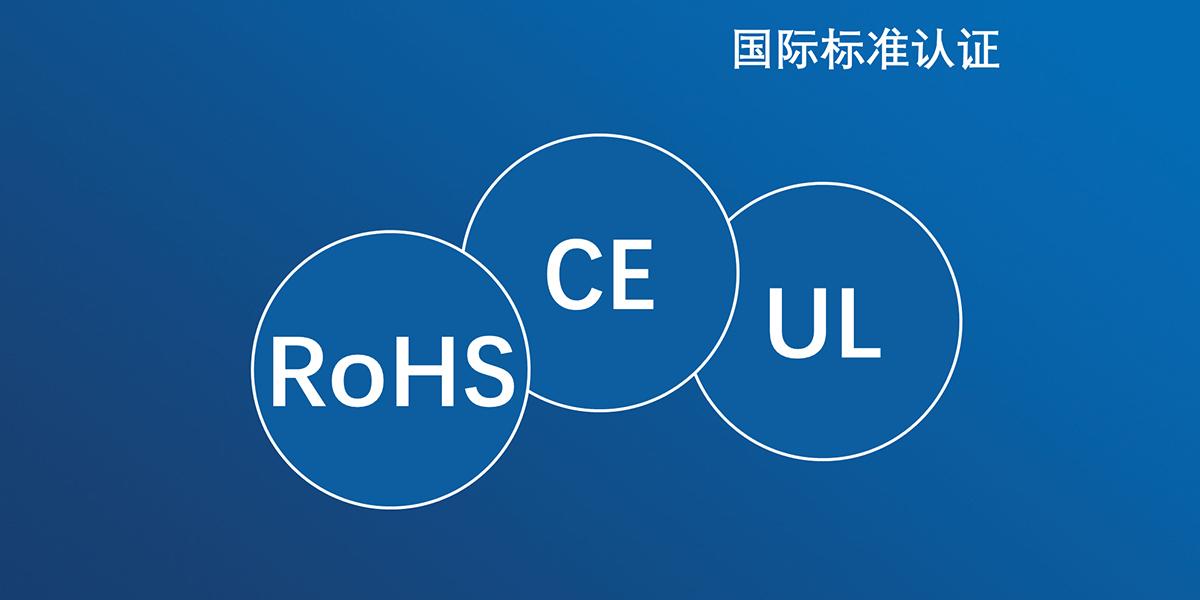 A comfortable environment.
Constant temperature & humidity, sterile.
Riedel Kooling Precision Air conditioning is an air conditioning product designed and developed for large imaging equipment CT and MRI rooms. It is suitable for normal operation in high and low temperature extreme environment in Southeast Asia and other regions, so as to meet the end users' demand for products with higher refrigeration coefficient, higher energy efficiency ratio and lower failure rate.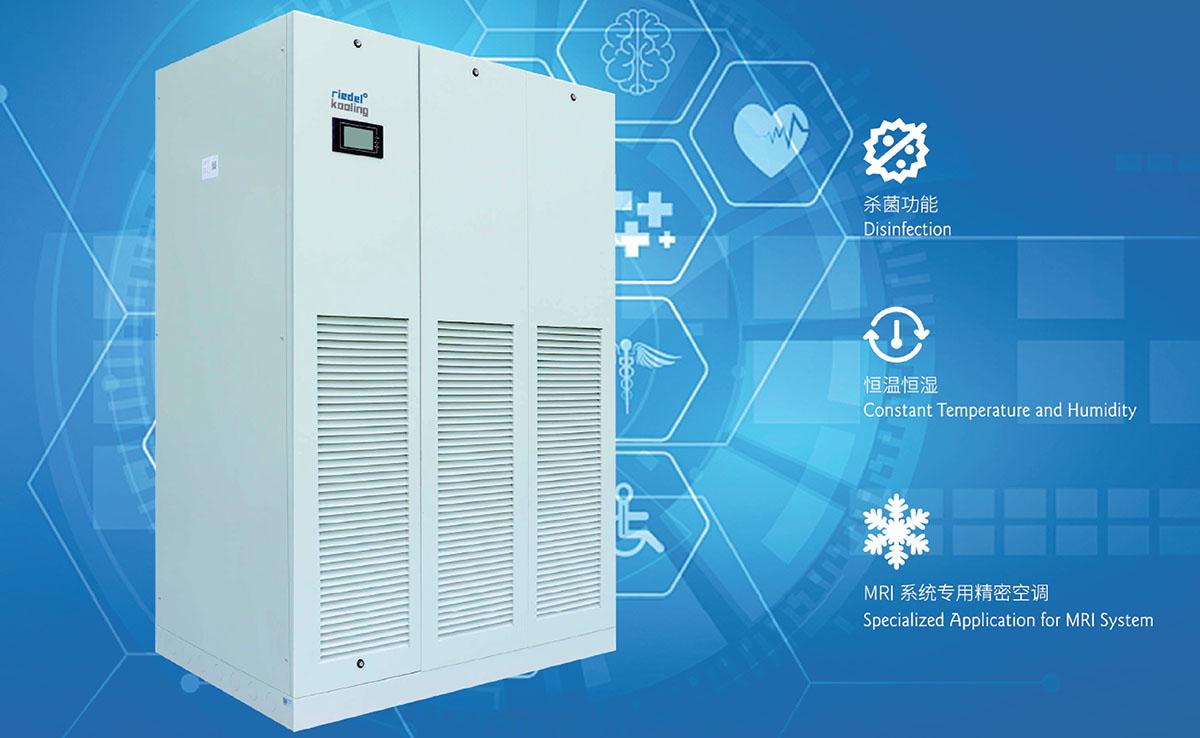 Guard of the MRI room.
7×24H protect, ferromagnetic warning.
Riedel Kooling FDMS can effectively measure and analyze the ferromagnetic content carried by objects passing through the array column. If the threshold is exceeded, the sound and light alarm is triggered. In this way, ferromagnetic substances can be avoided from being absorbed on the surface of MR Equipment and have influence on and damage to MR Equipment, improve imaging quality and reduce downtime and maintenance cost.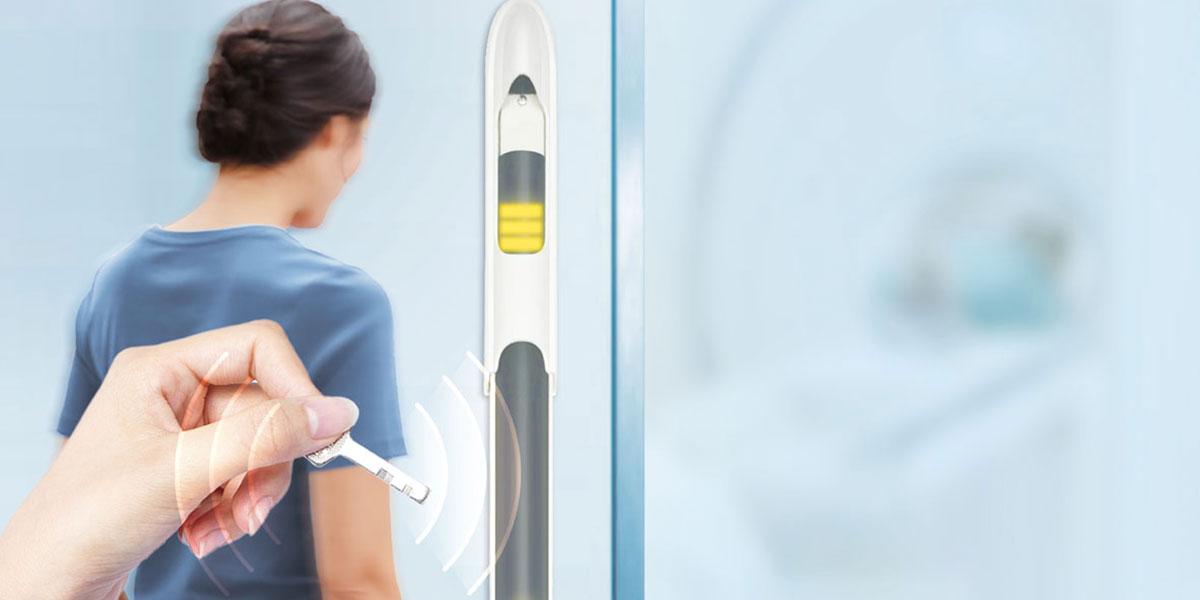 Ready for everything, including emergencies.

Stop things from going wrong by taking advantage of preventive maintenance, Smart Monitoring, global 24/7 support, active spare parts management and our own local customer service technicians.
What you need: a cooling system that works.
What we promise: stability and performance.
Our experts will be delighted to help you develop a new system or optimize an existing one.