50 years of focus on medical cooling Highly recognized by customers.
50 years of focus on medical cooling Highly recognized by customers.
——Glen Dimplex China is committed to providing you with environmentally friendly and efficient medical cooling solutions.
Two weeks ago, the 4-day 87th CMEF successfully concluded in Shanghai.
As medical imaging refrigeration industry leader, Glen Dimplex China with excellent product quality,
advanced medical cooling solutions, professional technical explanation,
highlights of the exhibition and the warm and thoughtful reception,
won the praise of numerous customers and visitors, excellent finished the stated goal of this exhibition.
Brand Presentation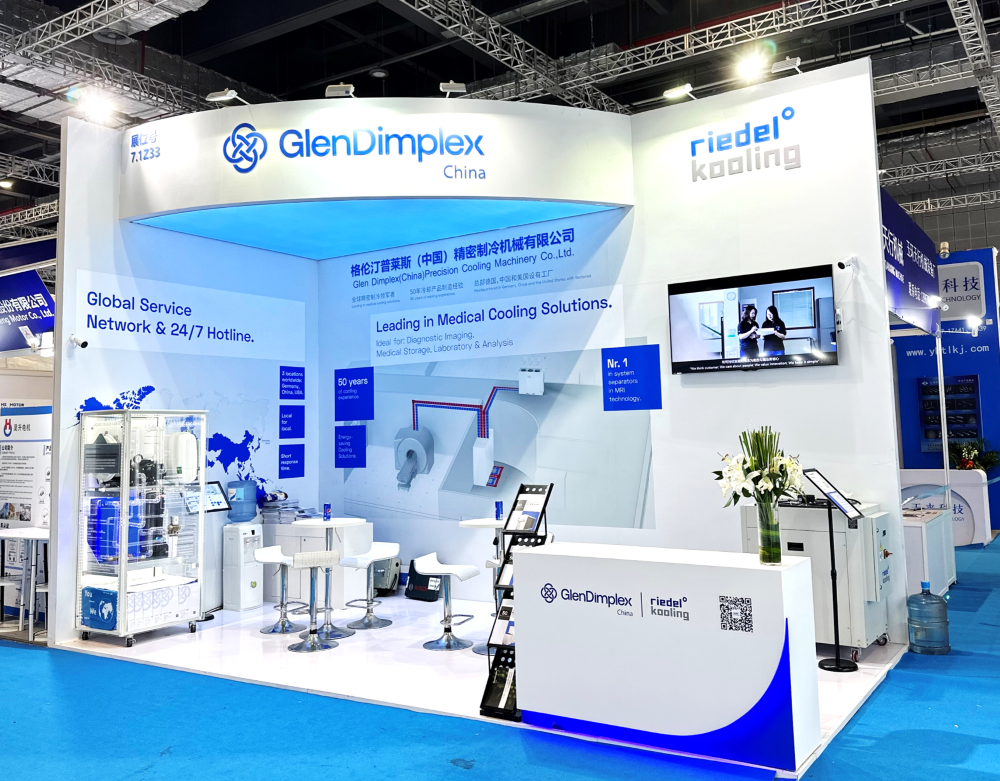 New VI design elements, simple, atmospheric overall design style......
These make our booth stand out and have a high recognition.
The design and construction of the details maintain the high standard and strict requirements of Glen Dimplex China.
The quality control has been integrated into the DNA of our company.
Exhibits Introduction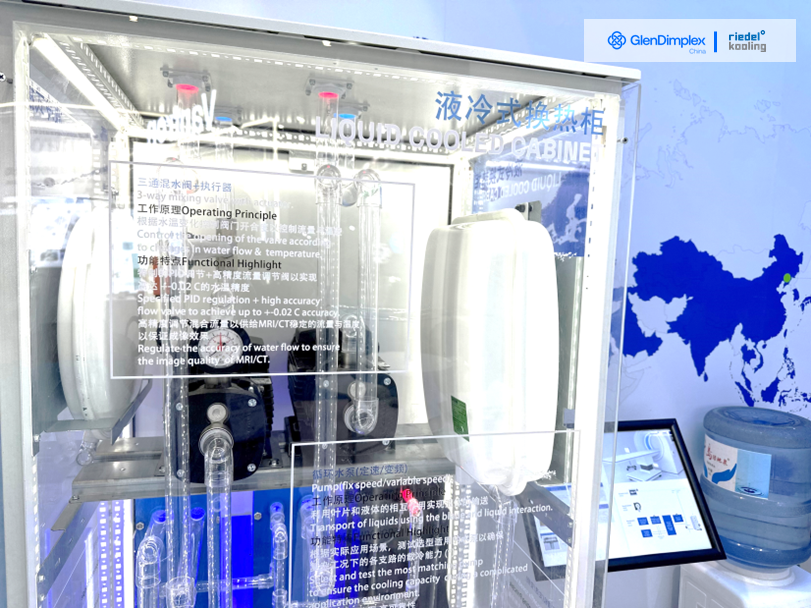 All transparent design of Liquid Cooling Cabinet (LCC) display model was in the high - optimization design which make a space to use more reasonable.
The application of parts and components from well-known brand suppliers guarantees the stable and efficient operation of the heat exchange cabinet.
Independently equipped with inverter compressor, no external cooling source is required, low vibration, high reliability.
Specified PID regulation + high accuracy flow valve to achieve up to ±0.02 C accuracy.
Regulate the accuracy of water flow to ensure the image quality of MRI/CT.
Product Experts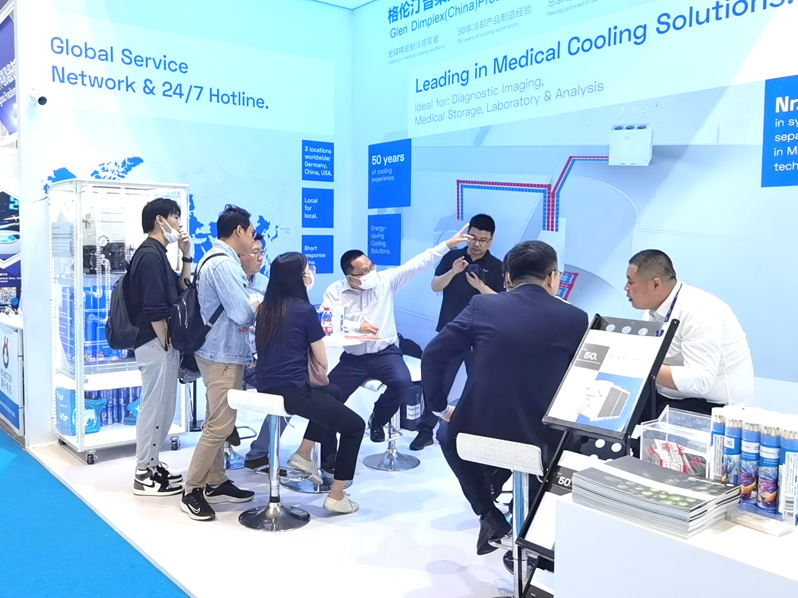 Electric control supervisor, system supervisor, structure supervisor and pre-sales technical supervisor from Glen Dimplex China R & D team
participated in answering all kinds of medical cooling problems put forward by customers on site,
and customized and designed complete medical cooling solutions for customers according to their needs.
Sales Specialists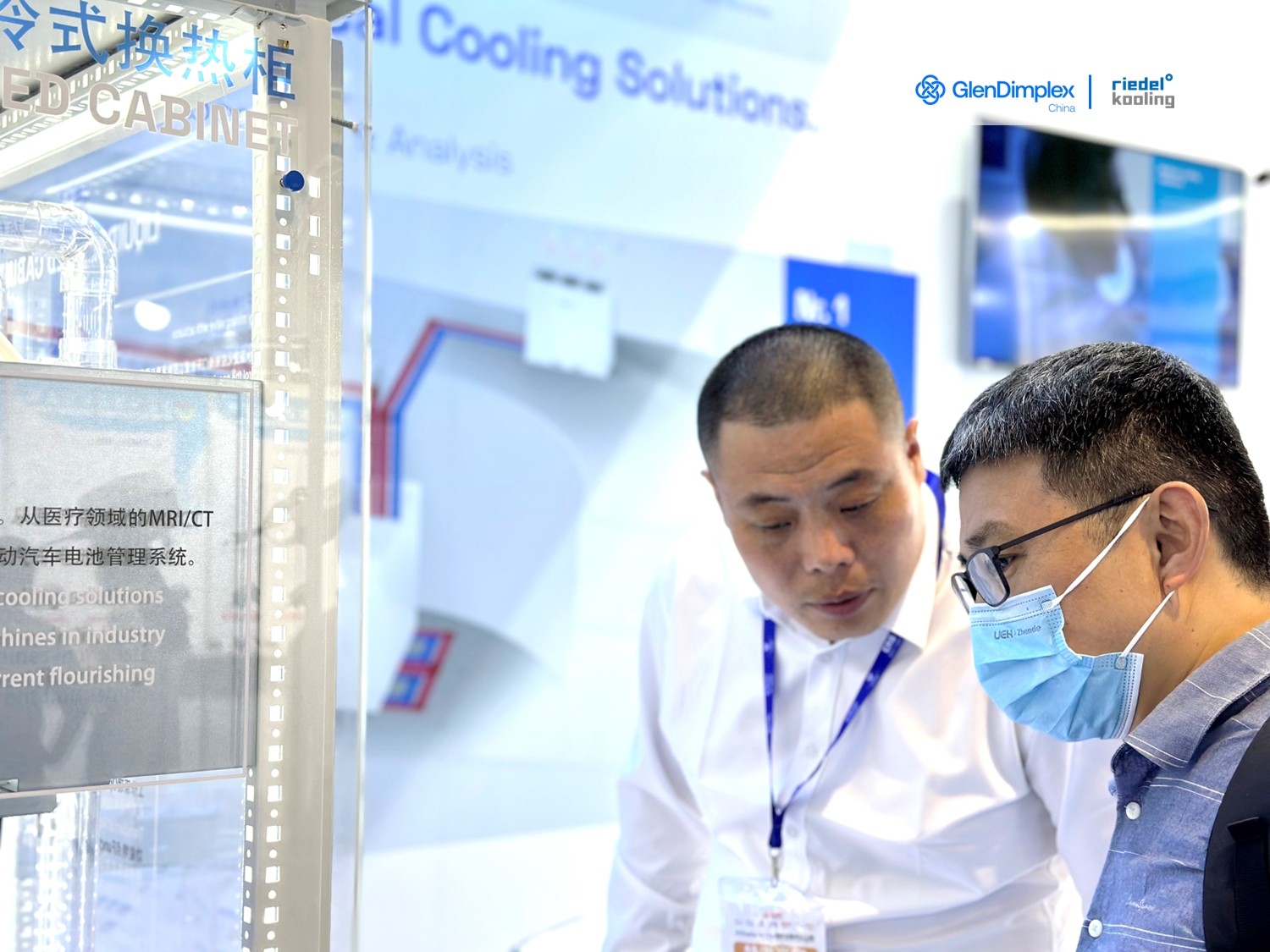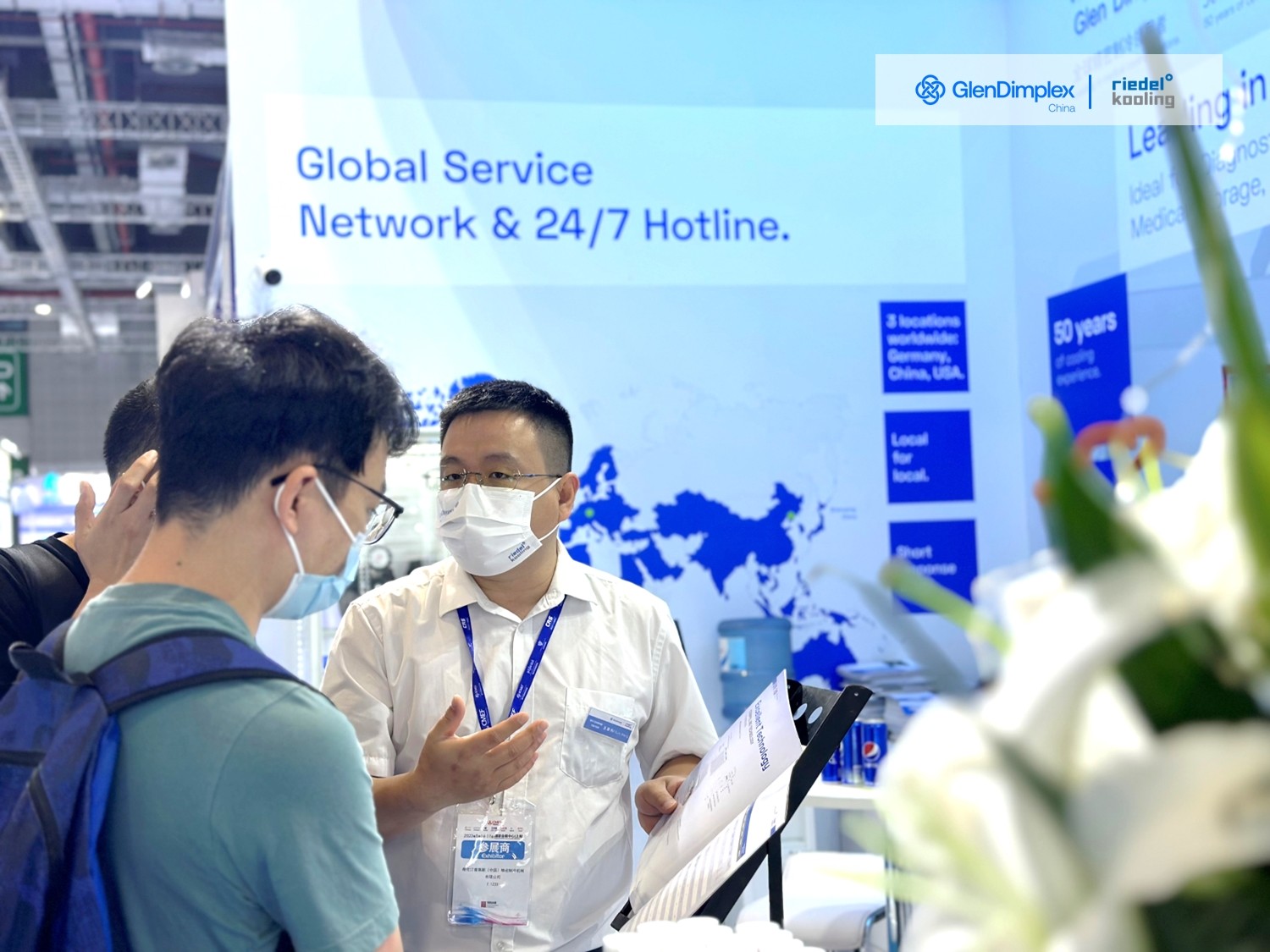 By estimation, we hosted thousands of visitors for introducing our solutions in the full 4 days.
More important, take the chance, they had serval profound discussion about the medical application,
which helps us to capture the real needs from customers.
On-site Reception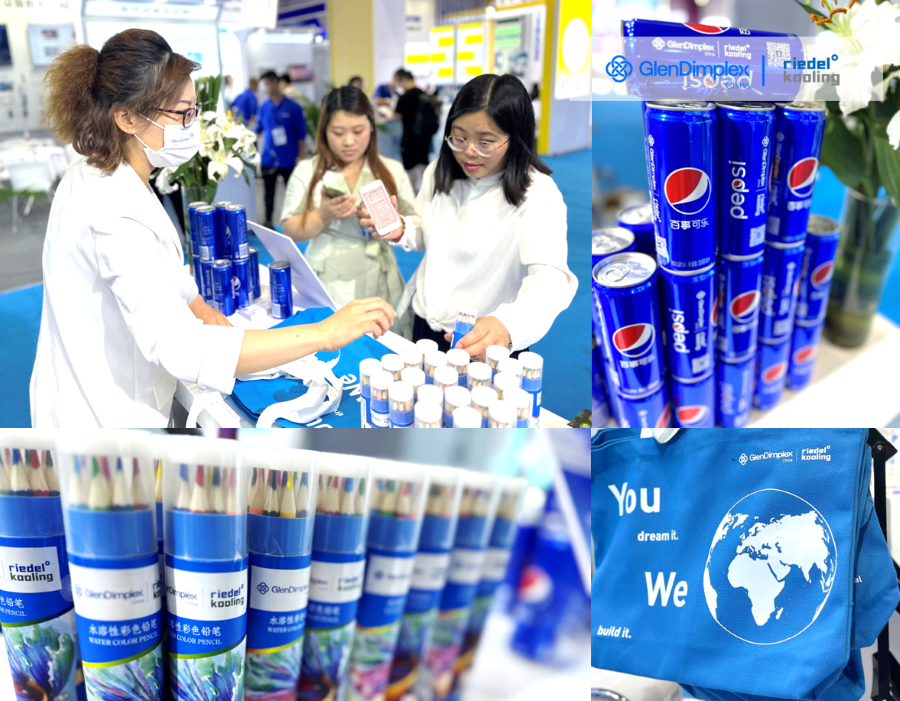 Eco-friendly canvas bag, 12-color waterproof children's pencil, coke in tin... Coupled with the warm reception of the on-site sales assistants,
we extend our sincere service to customers and the ultimate pursuit of product quality to every place you can touch.
Our Team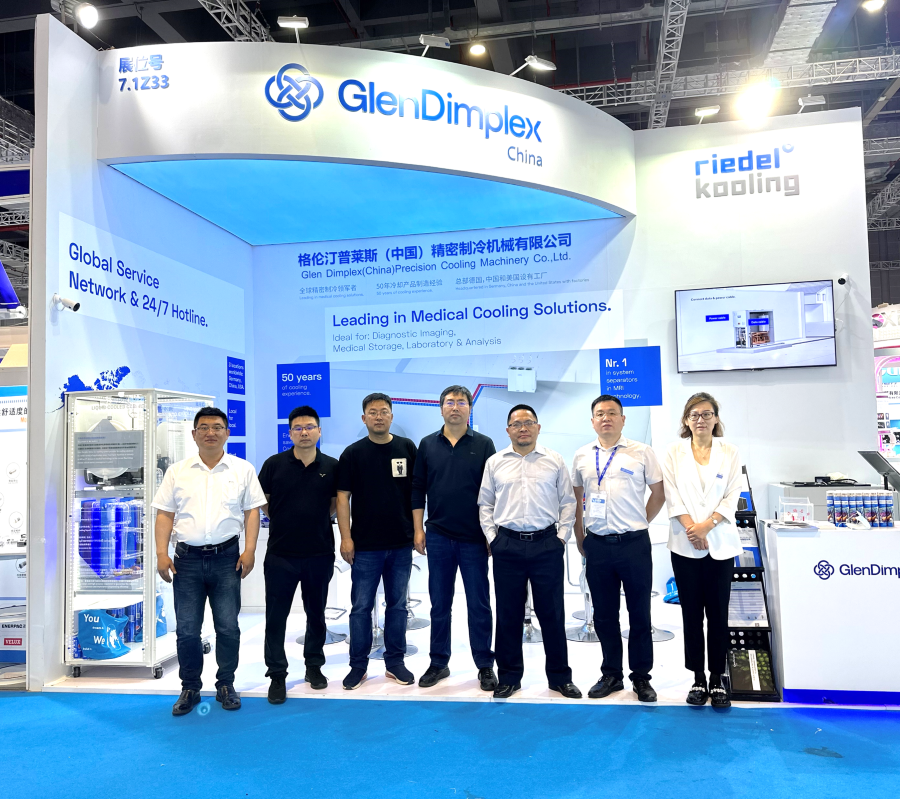 During the exhibition, our sales, R & D, service, and marketing teams are adhering to the company's
"We Think Customer-We Care About People-We Value Innovation-We Keep It Simple" value philosophy,
Showcasing Glen Dimplex China's expertise and focus on the field of medical cooling to domestic and foreign customers.
In the future, Glen Dimplex Group will continue to make "to be a leader in transition to a sustainable world" as its own responsibility,
Glen Dimplex China will, as always, for the general customers to provide environmental protection and efficient professional medical cooling solutions.